This page lets you view, add, and append IntelliBuddies client tool and Processes licenses. The client tools include Process Designer, Assistant Buddy, Smart Buddy, and Trainer Buddy.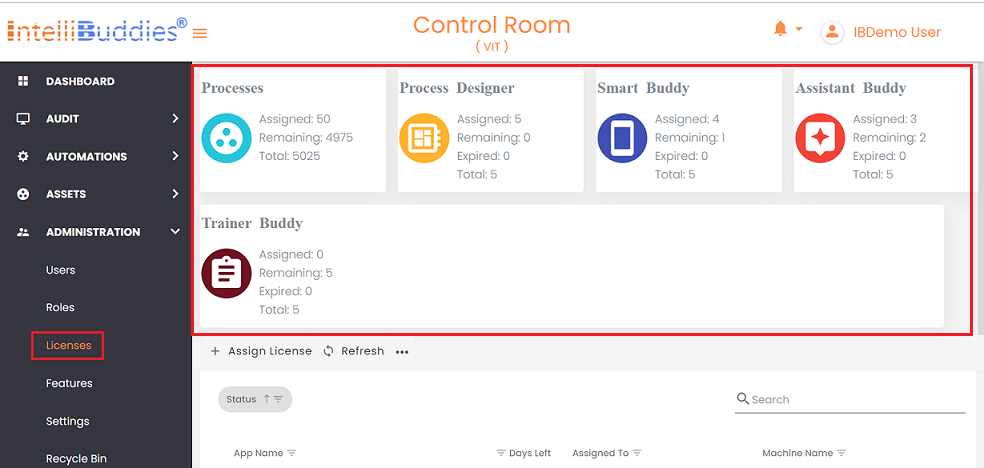 Licenses Page​
The Licenses page displays the following information about the license usage per client tool.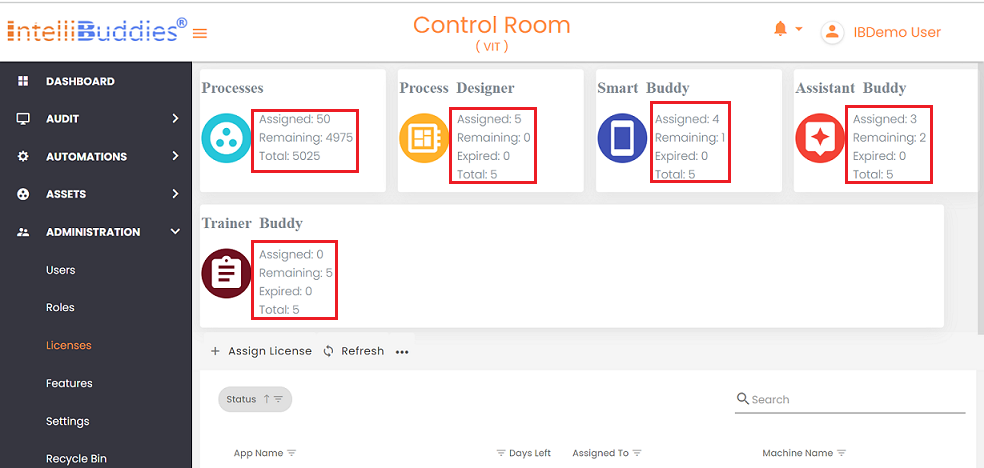 | Column | Description |
| --- | --- |
| Assigned | License(s) in use |
| Remaining | Available license(s) |
| Expired | Licenses that have expired |
| Total | Total count of licenses |
Activating Licenses​
To activate your IntelliBuddies license, follow these steps after purchasing them from our Account Manager Portal. Go to the Control Room and follow the instructions:
Activating License for the first time in a new Control Room.​
Refreshing already activated license​
Follow the steps below if you have already activated a license and need to refresh the license after top-up or renewal of your existing IntelliBuddies Subscription.
Activating with a different Serial Key​
In case you have already activated the license with the Serial Key associated with a different Subscription and you want to activate it with a different Serial Key, follow the steps:
License Activation Steps​
Once you activate, you can find the latest license details on the updated license page.